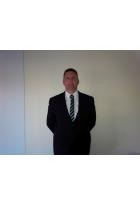 Back to overview
Contact The Guild for further information
Hermanus Adriaan (Hein)
I am a creative analytical thinker who is accurate and a valuable asset, honest, trust worthy and reliable, I have interpersonal skills.
A fascinating team player, enthusiastic always striving for the best.
I am a hard worker, very keen and concerned about my duty and learn fast, work excellent under pressure.
I completed the Butler Course with Cum Laude and awarded the Best Student Award
I made the decision to reside in Cape Town as it is the Travel Destination for all over the World, this will allow me to showcase my talent as a Butler, deliver the Best Service to my ability and the Service Industry.