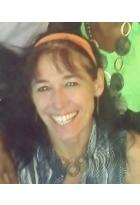 Back to overview
Contact The Guild for further information
Ann
I am a hardworking and committed individual who moved to Nigeria, February 2012 from UK with over 22 years management experience as a Senior Manager in the Health Service, Scotland. During my time with the NHS I gained extensive project management, redesign and service planning experience and skills. Since moving to Nigeria I have had the opportunity to develop my skills further within the hospitality industry as a Management Consultant which I enjoy immensely.
I feel that my strengths include being self-motivated and have the ability to inspire, motivate and lead a team. I can use my initiative, drive and enthusiasm appropriately. I have good communication skills and enjoy working with people and would describe myself as a 'people person' so the hospitality environment is ideal for my type of personality. I am very flexible in my approach to my work and can work as part of a team or as an individual to work to high professional standards and enjoy a challenge. I have excellent advanced IT skills including, Windows XP, Word, Excel, Publisher, Desktop publishing and Outlook with working knowledge of specialist packages e.g Patient Administration Systems, Hotel Management Systems e.g. Hotelman; Dolea and have a good knowledge of other IT related systems.
Having worked and travelled around Europe and Africa, in particular, I feel that I am adaptable and enjoy working in multi-ethnic and multi-cultural setting. Therefore, I am looking for a position ideally in the hospitality industry whereby I can utilise my many skills and develop myself further in a multi-cultural/ethnic environment giving me the opportunity to learn more about the diverse culture in Nigeria, hence my decision to relocate to Abuja.
I enjoy travel immensely and travelled overland from UK to Nigeria in November 2011 arriving February 2012 and chose to settle here. I also completed a pilgrimage in 2008 walking from St Jean Pied de Port, France to Camino de Santiago, Spain. I also enjoy hill walking and explored many remote and rural areas and villages in and around Enugu with whilst out with my camera which gave me the opportunity to meet local people in their own environments and helpd to give me a better understanding of the local populus.
My hobbies are traveling, photography, gardening, badminton, swimming, reading, writing and golf. I also enjoy socialising, teaching adult literacy, networking and public speaking in my spare time.