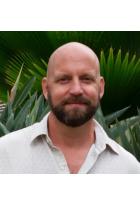 Butler,Household Manager,Estate Manager
Back to overview
Contact The Guild for further information
Troy
My name is Troy Da Ronco and I have been working in private homes for more than 25 years. From busy families to successful entrepreneurs and career individuals to mature couples, I specialize in ensuring a client's peace of mind when it comes to managing one's household, personal and business affairs to the highest of standards.
As a skilled communicator and trusted advisor, clients have relied upon my unique capabilities to proactively and efficiently manage everything from daily operations to extensive projects. I guarantee unparalleled service and individualized attention for each client I work with, as well as the utmost discretion and confidentiality.
From managing a stylish downtown condo to driving the operations of a 90-acre horse ranch in Northern California, I have found that the needs of each client and property can vary substantially, which is why I provide an array of desired services including:
Household management & staff supervision, including managing household budgets, executing relocations, creating household inventories, keeping calendars & schedules. Home development, overseeing construction and remodeling projects, leading interior and exterior design teams, assisting with decor, maintaining each property to the highest of standards.
Serving as a liaison to outside professionals.
Writing documentation & training manuals.
Preparing houses for occupancy.
Customized service requests.
What can you expect from working with me?
An experienced house manager expertly familiar with vital aspects of real estate, including management of seasonal and long-term rentals, interacting with tenants and brokers, inspecting and staging properties, reviewing contracts, working with architects, designers and construction personnel on renovations, and more.
Knowledge of and experience in estate organization including inventorying assets, creating/managing portfolios of collections, valuation, auctions, liquidations and donations.
Comprehensive understanding of kitchen and food/beverage management, including maintaining a Kosher kitchen.
Exacting standards in day-to-day operations of property maintenance: cleaning, laundry and linen care, gardening, lawn care, building exteriors, automobiles, animal husbandry, machinery care, antiques and more.
Because of my ability to apply great organizational skills and attention to detail in every environment in which I have worked, clients often evolve into lasting professional relationships--where needs are met before they're even perceived. My take-charge approach to each day, consistently demonstrates my resourcefulness, and with my excellent follow-through you'll experience results beyond the ordinary. I am a hands-on individual, dedicated to service, flexible and attentive to the evolving demands of the home environment, and a persuasive, enthusiastic leader who will foster a cohesive and productive team.
I am open to a live-on or live-out position.
References available upon request.