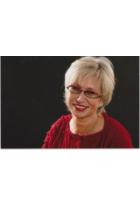 Personal Assistant,Property Manager,Estate Manager
Back to overview
Contact The Guild for further information
Doris
…something about myself…
Beside my full time job in the event and marketing business, I was nursing my parents for the last 13 years. That was the main reason for me staying in Switzerland. Over these years I missed the intercultural exchange and also missed the opportunity to go abroad again. I am now free to do so.
Due to my high education standard I am professional enough to work as a Private Secretary, a Nurse or even as an Estate Caretaker. I'm a very loyal and reliable person, able to move with confidence in international circles.
Professional experience
15 years experience in Marketing, Communication and Event management
07 years in international tourism (Guiding, Hotel assistant)
Significant knowledge in administration and organisation
Education
IPMA, International Project Management Association, Zurich
Federal Diploma, Marketing communication, Swiss Marketing Academy, Zurich,
Federal Diploma in Tourism, Polytechnic Lucerne, Switzerland
Language skills
Fluent English, oral and written, Proficiency level
Fluent French, oral and written
Able to communicate in Spanish and Italian
How I work
Very service minded, good focus for the needs of clients/customers and working colleagues. According to my supervisors I work efficiently and as a person I am loyal, reliable and flexible.
Experience in leadership
Successfully led a team of 5 people in sales administration.
Soft and other skills
Empathy and sensitivity for people
Cross-cultural competence
Communication skills
Creative problem solver
Organisational
Exhibitions national/international (planning and realisation)
Events and sales meetings up to 150 persons
Creative
Flair for creation and design
Specials
1999 – 2012, taking care for both parents (stroke/dementia) – beside my normal working hours.