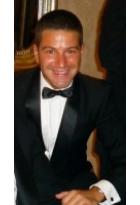 Property Manager,Household Manager,Estate Manager
Back to overview
Contact The Guild for further information
Pedro
Estate Manager -
Born and raised in Cascais, Portugal, home to former King of Italia, Humberto de Italia and Juan Carlos, King of Spain and well-known as a premier vacation spot for international jet setters and high profiled personalities, I grew up in a family where prestige and opportunity was our way of life. But even though I was lucky enough to grow up in this environment with a staff of twelve, my parents instilled in me that hard work and dedication are crucial along with high integrity and traditional values.
Son to a Portuguese Stock Broker and a mother in fashion, I was always surrounded by high profile family friends and entrepreneurs. After high school I immediately worked towards building a business encompassing my talents in interior design, entertaining, and project management to renovate luxury homes, apartments, and commercial buildings in London, Marbella, Madrid, Brussels, and Lisbon for private families and businesses. I also opened three luxury décor retail stores in Portugal.
I consider myself a citizen of the world and have lived in Palm Beach, New York, Brussels and Madrid and have traveled to 120 cities and 34 countries. I've been fortunate enough to stay at the best hotels so I am fully comfortable managing details within all environments.
I am looking to relocate full time to Los Angeles. I am highly motivated when surrounded by luxury and exclusive homes and can offer a bespoke service and utilize my skills in project management and team leadership for household staff. I am also happy to assist with etiquette, image consulting and interior design as requested