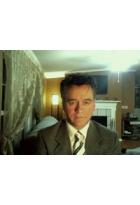 Butler,Personal Assistant,Household Manager
Back to overview
Contact The Guild for further information
Joseph
OBJECTIVE
Top line Butler/Personal Assistant/Security for large staffed estate where I can direct, oversee and manage the home environment together with my team and encourage high service standards.
WORK HISTORY
Jun 2010
to
Present Florida Area Manager
Miami, FL
Profit & Loss for multi-million dollar budget, ordering supplies, contract negotiations, handling purchases, accounts, payroll billing for 52 employees.
Visiting with store managers and inspecting employees on posts.
Assessing our services to address any issues or implement additional training.
Feb 2005
to
May 2010 Butler/Personal Assistant
Celebrity Family
Miami Beach, FL
Managing Household Staff---Cleaning furniture, floors, ceramics, gold, silver, metals, books, walkways, shoes, etc., supervising and assisting housekeepers, chefs, gardeners, contractors, kitchen efficiency, staff scheduling.
Care of the Household---Home safety & security, record keeping, household accounts, maintaining inventory, purchasing supplies, arranging deliveries, personally available 24/7.
Guest Reception---Answering doors, telephones, preparing guests, maintaining visitor's book.
Orchestrating Fine Eating---types of meals, organizing dining room, serving drinks/foods, hosting events.
Valet---clothing care, packing suitcases, outfit purchases, organizing closet.
Other Skills---maintaining bar & wine cellar, flower arrangements, driving, vehicle maintenance, booking travel, paying bills, retrieving mail, correspondence, shopping, courteous and polite reception.
***P/A Skills---Receive/respond telephonic calls, emails, letters, proposals, contracts and other correspondence. maintain record of correspondence, make traveling, food and accommodations arrangement for business/personal tours, set up appointments with production house agents, beauty therapists, designers, media agents, etc., discuss the offers, opportunities and proposals received, understand their responses and accordingly sent replies to the concerned agents, supervise the work of the accountant and ensure accurate maintenance of the accounts of the incomes received and expenditures, maintain wardrobe and other relevant accessories, prior to an event.
Oct 1984
to
Feb 2005
Police Major
Spokesperson for media appearances and press releases.
Supervisor of patrol force---training and scheduling of 90 officers, performance reviews.
Responsible for operation and maintenance service for 30 patrol vehicles.
Teaching children about drug abuse and safety at 1 high school, 1 middle school and 5 grade schools.
EDUCATION
Jun 1982
to
Jun 1990 Indiana University NW
Gary, IN
Criminal Justice/Bachelor of Science
LANGUAGE SKILLS
Fluent in English