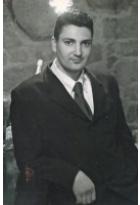 Butler,Hotel Butler,Household Manager
Back to overview
Contact The Guild for further information
Paulo Jorge
I'm looking for work as a butler, I have 4 years experience in a private house where I worked in london.
I have also experience of 10 years as Head waiter and sommelier in a restaurant, my last experience is 4 years as restaurant manager .
I have experience with wines and gastronomy, I know also how to cook,
I have also experience in organization of weddings, I have done some with 400 people and business service and private parties.
I am responsible and able to carry out the tasks with great enthusiasm.
I would love to go back to work as a Butler, so I am available for an opportunity.
where I will play with great enthusiasm.
Paulo