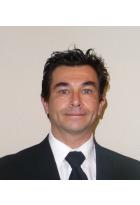 Butler,Personal Assistant,Household Manager
Back to overview
Contact The Guild for further information
stéphane
Hello,
My name is Stéphane Flachard. I am French with a work permit C and I have been working in Switzerland for almost ten years.
I graduated with a CAP diploma from the Bordeaux cooking school and I have developed my experience from commis chef to chef de cuisine in traditional and private service for twenty years in France and abroad.
I finally oriented myself towards providing private luxury service and graduated from the international Butler Academy in Holland.
I am versatile, I organize daily running of the property between my principal and the house staff, receptions, contact and appointments with external service providers. I have a good computer level can do administrative work. Of course beyond the organization, I participate in the tasks. I cook, I serve, I maintain with a lot of autonomy. I am a rather cheerful person of positive and optimistic nature. There is always a solution to the problems.
Graduated from the International Butler Academy with Merit and coming from a family in the hotel and catering industry, I understand and love the service and serve with discretion and humility.