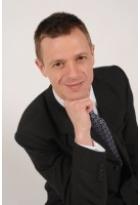 Butler,Personal Assistant,Household Manager
Back to overview
Contact The Guild for further information
Rodolphe
Dear Sir / Madame,
I am confident that my communication and interpersonal skills in combination with my energy, passion and commitment will be a valuable asset for you.
Through my education and work experience, I have acquired profound knowledge and practical skills in providing excellent services of all kind, handling complaints, and resolving administrative problems. Throughout my professional career, I have gained proficiency at sales, hotel services, marketing research, and security systems. Being an excellent communicator, I have successfully cooperated with teammates to ensure high efficiency and provided friendly support to clients. Similarly to your expectations, it has always been my passion to serve people with the highest standards of excellence. I am looking forward to utilize my experience, knowledge and skills to attain and succeed in the mission you could give me. Therefore, it will be an honor to become a part of your team and to serve you, your family and your guests.
I would appreciate the opportunity to further discuss my background and interest with you at a mutually convenient time.
Thank you for your time and consideration.
Sincerely,
Rodolphe