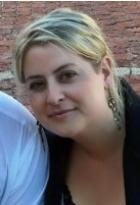 Personal Assistant
Back to overview
Contact The Guild for further information
Tanya
I am a 27-year old English-speaking female South African citizen, who graduated from Stellenbosch University (South Africa) with a Bachelor's degree in English in 2007.
Hereafter, I have gained more than five years' experience as a Personal Assistant, working closely with executive management and board members on a daily basis.
I know that I possess the required skills, dedication and passion for a role as a Private Personal Assistant (private household). I am discrete, professional, loyal, hard-working, and have no problem with being on call on a 24/7 basis if need be. I enjoy travelling and do so on a regular basis, and have a valid passport (valid until 2023). I regard no task as too big or too small.
Do not hesitate to contact me should you require additional information or documentation.