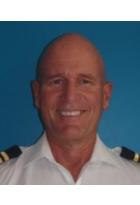 Estate Manager
Back to overview
Contact The Guild for further information
Ian
I am seeking a position that combines that of an Estate Manager with that of a Yacht Captain.
The position I seek could be based anywhere worldwide with myself operating the yacht as Captain and managing the Owners Estate and other assets.
My management experience (project management, HR management and organisational skills) and my maritime experience and qualifications place me, I believe, as a strong candidate for such a position.
I have a Master of Business Administration, a Bachelors Degree (Liberal Arts) and a number of Commercial Maritime qualifications. My career commenced as a Manager of a charitable organisation, then progressed to a senior management position at an Australian University (position equivalent to that of a Dean of Students). I have operated my own business consultancy and owner built two homes and other construction projects.
I also taught at the University, and in recent years operated luxury yachts both internationally and in Australia. I also am a qualified sailing instructor and maritime teacher.
My interpersonal skills are well developed and I have a series of references from previous employers and associates that would support my claims.
My character is solid and I understand the fundamental importance of discreetness, tactfulness and confidentiality. My personal qualities are underpinned by reliability, honesty, punctuality and attention to detail. I set high standards for myself and for others whom are responsible to me.
I am currently in Ft. Lauderdale and available to work at any location worldwide that may become available.