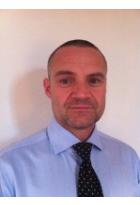 Property Manager,Household Manager,Estate Manager
Back to overview
Contact The Guild for further information
Mikael
Due to my wife being relocated to Melbourne, Australia in July 2013, I am leaving my current employment at the Royal Palace of Fredensborg in Denmark, where her Majesty the Queen of Denmark resides half the year. The Palace include a private and a public park, a palace church, two swimming pools and housing quarters for several families.
I will leave here with a very broad and extensive range of experience in managing a big property / estate as well as performing smaller tasks needed.
It ranges from general tasks, such as:
-Maintenance and care of the Palace buildings and the garden with surrounding Public Park
-Municipal waste handling and management / performance of general repairs for tenants
-Service on machinery and equipment
To bigger tasks, such as:
-Coordination /organize hired craftsmen, architects and construction workers for improvements and rebuilding.
- Security Coordinator during fire alarms and security breaches, to interlink the police, military, local fire brigade.
Since I am a very loyal, trustworthy and discrete as a person, I am trusted with tasks such as:
-Performing private ad hoc tasks for HM The Queen and for HRH The Prince Consort.
- During ambassador receptions, private and public functions, banquets and state visits coordinate the set-up.
-Coordinating the Press during bigger functions.
As well, I perform tasks such as welcoming the arriving guests, arranging furniture, assisting the kitchen, chauffeur duties or whatever the arrangement requires. This is way of living, not just a job.
One of my areas of broad and deep expertise is the Security sector.
Since I come from a long history of working in this area, I have been trusted with the responsibility of the technical and mechanical Security of the compound. This gives me the opportunity to work closely with the Police, Danish Secret Service (PET) and the Fire department.
Prior to working in Denmark, I was a Group Leader at Securitas in Sweden.
During my years there, I got a lot of experience in driving, both in executive protection, specialized guarding and transporting valuables. Prior to this, I worked at our family owned gas station, which had both a repair shop and a car rental service.
I can provide excellent recommendation from present and prior employers.
Looking forward to hearing from you.
Sincerely
Mikael