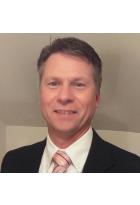 Property Manager,Houseman,Hotel Butler,Valet,Chauffeur
Back to overview
Contact The Guild for further information
Timothy
I believe that my first responsibility as a House Manager/Butler, regardless of my specific job description, is to serve the families and their guests with the highest caliber of 5 star service. I have been involved as a team member in achieving the Five Star and Five Diamond awards and therefore understand what it takes to provide this type of sincere service.
My leadership style exemplifies that of a Servant Leader, which benefits my team and promotes growth and development. I lead by example, which is acknowledged by, guest, members, ownership and employees. My management style fosters strong employee relationships built on mutual trust and respect.
I have experience through my leadership and execution of creating budgets and forecasts while proactively adjusting to the changes to ensure that profit goals are met or exceeded.
It is my desire to provide memorable experiences for families and their guests, ensuring that each employee contributes to the positive working environment for one another and together we will demonstrate an unwavering commitment to achieve excellence.