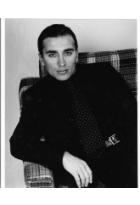 Butler,Personal Assistant,Gentlemans Gentleman
Back to overview
Contact The Guild for further information
Stephen
Profile
Stephen began his career in the private service in 1992 in the U. K. and Malta as a multi-lingual Butler/ House Manager in the residences (Malta and the UK) of A. C. Newman Esq. (P. A. to Dame Margot Fonteyn) for ten years.
Since then Stephen worked for several years at the private residence of the Marquis Scicluna as a P. A. and Marketing Manager for the Baroness of Tabria in Malta.
He changed professions for a few years where he worked as an Air Steward on long-haul airbuses in Premium Class. Fluent in English and Italian, Stephen was called by the company to perform as a Language Trainer within the organisation.
Recently Stephen returned in employment with Mr. A. C. Newman Esq. helping to set up a new residence in East Sussex.