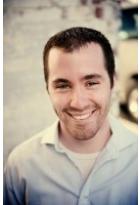 Nanny/Governess
Back to overview
Contact The Guild for further information
Steve
am a veteran academic tutor. I specialize in Mathematics and Science, but have assisted with paper-writing and English-language test preparation as well.
One of my specialties is provision of top-quality Mathematics assistance all the way through a typical USA college Math sequence. I can help with all the advanced material a student encounters in college, and can teach this material from the ground up if necessary. I also have a strong background assisting homeschooling families with their math curricula, and understand the unique needs of those who have chosen to homeschool.
I offer a premium service to families who want the absolute best. I am young and have no trouble relating to students - this connection facilitates a much more open exchange between me and the student, resulting in them being comfortable asking questions and confessing misunderstandings. I know, however, that I ultimately answer to the demands of the parents, and it is their desires that are always foremost in my mind. I will gladly help you and your child find a path to academic success - one that makes you both happy.
I currently live in eastern Massachusetts and am willing to work with students in that area. If a family wishes to retain my services in a more full-time capacity (i.e., live-in), I would consider the arrangement but would need some time to plan a move as I have two small children.