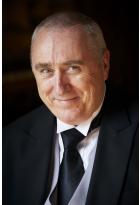 Butler,Gentlemans Gentleman,Hotel Butler,Household Manager
Back to overview
Contact The Guild for further information
Patrick
Mr. Kelly sees himself as hard-working and discreet while taking great pride in his profession and his dedication to the highest level of service. He believes that he is capable of dealing with stressful situations and is capable of managing and looking after a household. He has a proactive approach to work in general and although he is comfortable leading a team, he is willing and capable to get things done himself.
Mr. Kelly has had tertiary education and has a degree in Hotel Management. He speaks both English and French. He has experience in hospitality, but his focus has now turned to the world of private service where he wishes to take up a position in corporate butling or in a private household.
He is a hard worker who is used to managing people and believes in being proactive working alongside his employees, rather than simply giving instructions. He thinks that being familiar with his staff's work is vital to having a good working dynamic and it is important for his staff to know that he can do the same jobs if required.
While taking great pride in being a butler and giving the highest quality service possible, Mr. Kelly wishes to develop his skills through adding more training in the future. Combining his excellent training as a butler with his thorough work experience and his language skills, he has decided that in the future he wishes to work in corporate butling or for a private household where his wine knowledge may also be of some use.