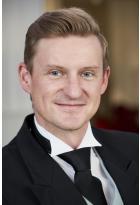 Butler,Personal Assistant,Gentlemans Gentleman,Valet
Back to overview
Contact The Guild for further information
Blair
Blair has recently graduated with merit from the International Butler Academy in The Netherlands and is seeking a new role to enhance and refine his skills.
With prior knowledge of the mega-yacht sector, cruise vessels, luxury hotels and resorts and villa management, Blair is uniquely poised to undertake a new role with private service.
Blair continually upholds the highest standards of service excellence whilst displaying grace, poise and a determination to seek the very best results for his employers. With humility, he ensures that those around him are valued, nurtured and inspired to reach for common goals resulting in a professional and polished service.
Blair is experienced in supporting UHNW individuals, he is empathetic to the unique environment that this profession creates and he is undeterred by the many obstacles that life can throw into the mix.
With a proven track record evidenced by exemplary references, Blair is available and ready to become a part of your team.